Iona Track and Field
"Success isn't given. It is earned. On the track, on the field, in the gym, with blood, sweat and the occasional tear."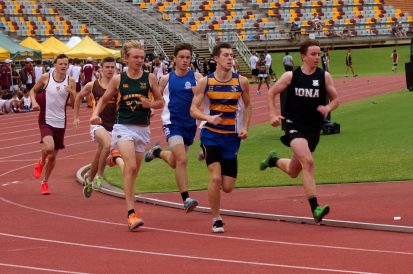 Track and Field enjoys a high profile in the sporting life of Iona, with success at the AIC Track and Field Championships on numerous occasions.  Many of our students represent Iona at Metropolitan East competitions and proudly fly the Iona banner in regional teams and state selection.
Coaches, teachers, Old Boys and parents train the athletes five days per week throughout the season.
Track is such a great metaphor for life…You try to jump as far from where you started as you can, you throw all the heavy stuff away from you, and when life's hurdles knock you down, you get right back up.